Sphera Customer Network
The Sphera Customer Network (SCN)open in new window is Sphera's premium platform for communicative support and gives paid BOMcheck users access to tiered ticketing support, enhancement requests, SteerCo & SubCo communities for BOMcheck as well as your other Sphera products and services. You can also get the latest news and events from across the Sphera organisation.
What SCN is for
Sphera's premium platform for communicative support:
Ticketing system for product and regulatory support queries
Product enhancement request tracker
Communities for SteerCo & SLWG resource access
All your Sphera products & services
What SCN is not for
Full product documentation and guidance which is provided through the site you are on.
Admin account and payment support provided via the BOMcheck admin support mailbox.
Registering for SCN
Visit SCN.SpheraSolutions.com
Click Create an account at the bottom of the Sign In box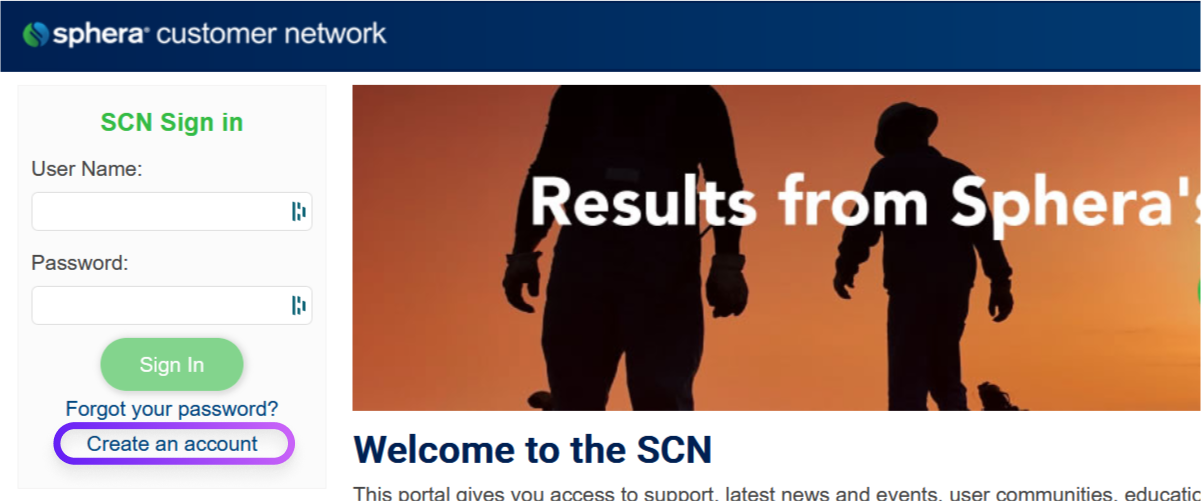 Agree to the "Privacy Statement for the Sphera Customer Network"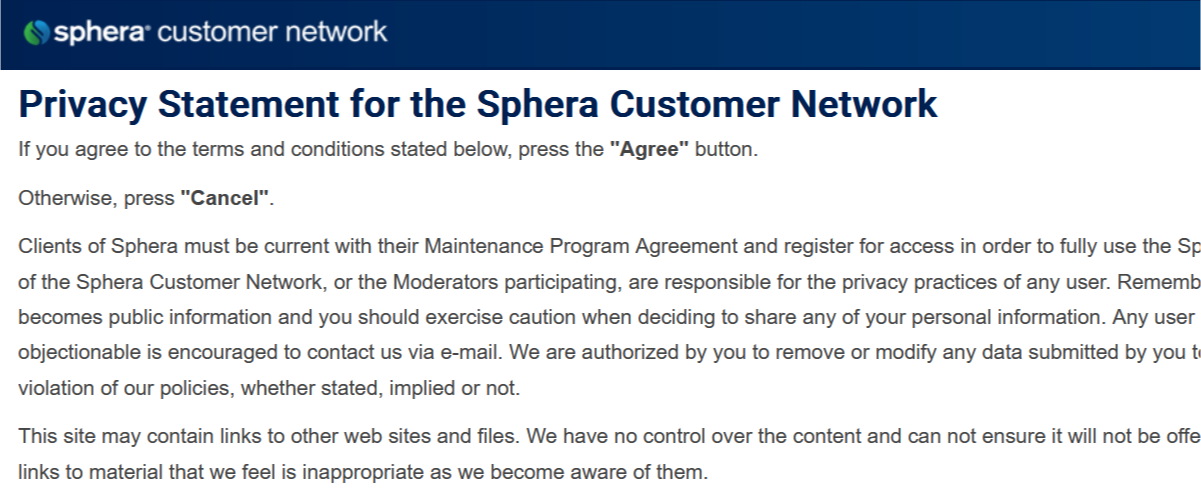 Provide the information requested in the registration form

Select "Customer"
Use your BOMcheck user email address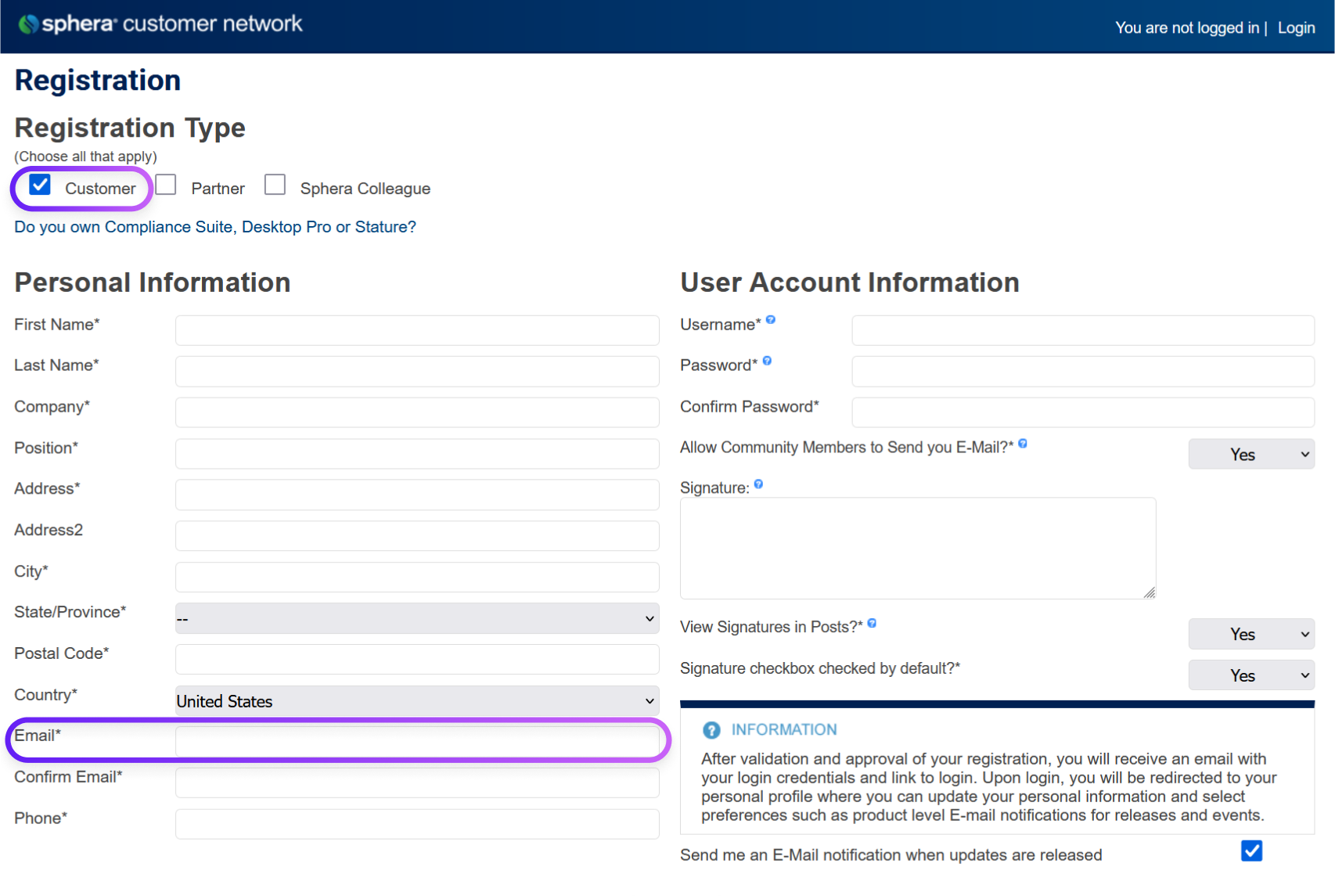 You will receive a confirmation email to your provided email address, click the activation link to activate your account and be redirected to the SCN login page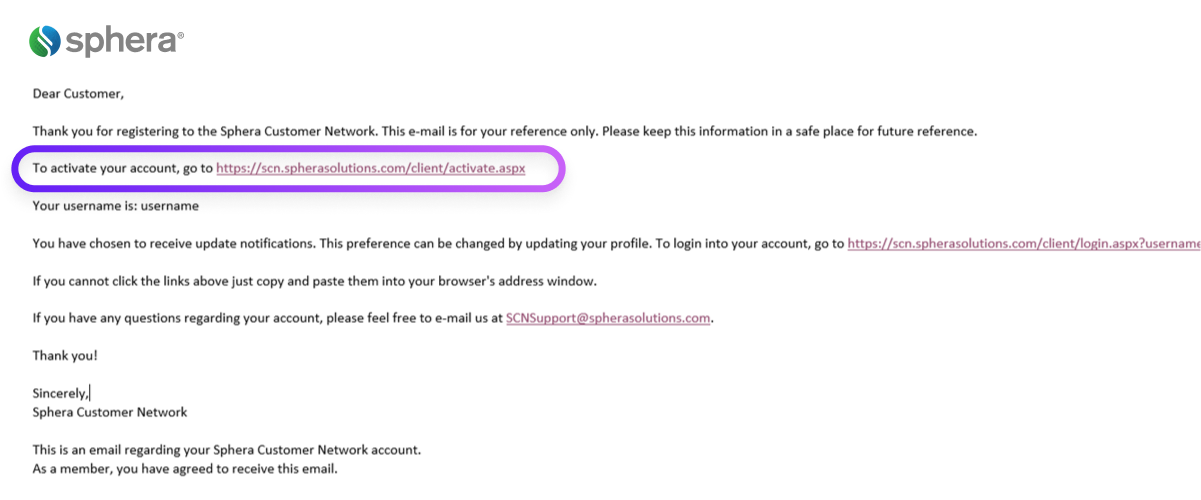 Login to your SCN dashboard using your user email and password
Help with Registration
If you have issues with registering for your SCN account please use the Live Chat function at the bottom right of any SCN page to speak to a support agent. Please confirm to the agent you have a paid BOMcheck account and provide your BOMcheck user email address.